Version 2.2 of iPhemeris for Mac OSX with the new Lunar Return feature is now available as an update from the Mac App store!
You asked for it, and we delivered!  This version also has some other great new features like a new and improved Eclipse table added to the bottom of Ephemeris pages.
v2.2 Features
New: Lunar Return
New: 2 Charts +Now convenience button for Tri-Wheel.
New: Local Mean Time (LMT) button for researchers.
Improved: Improved Eclipse Tables.
For a complete list see of additions, improvements and bug fixes see the What's New section here: Mac Version - What's New.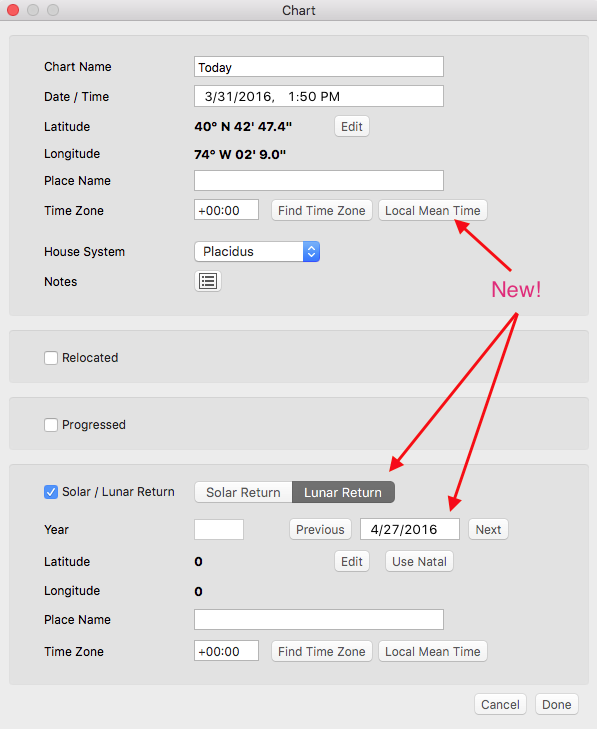 Lunar Returns
You can find the new Lunar Return feature in the same place in Chart Details where you set Solar Return data. It has a handy little tool that will let you pick a date and then find the lunar returns after that date or previous to it. It's super easy to use and will only take  a few seconds to figure out.